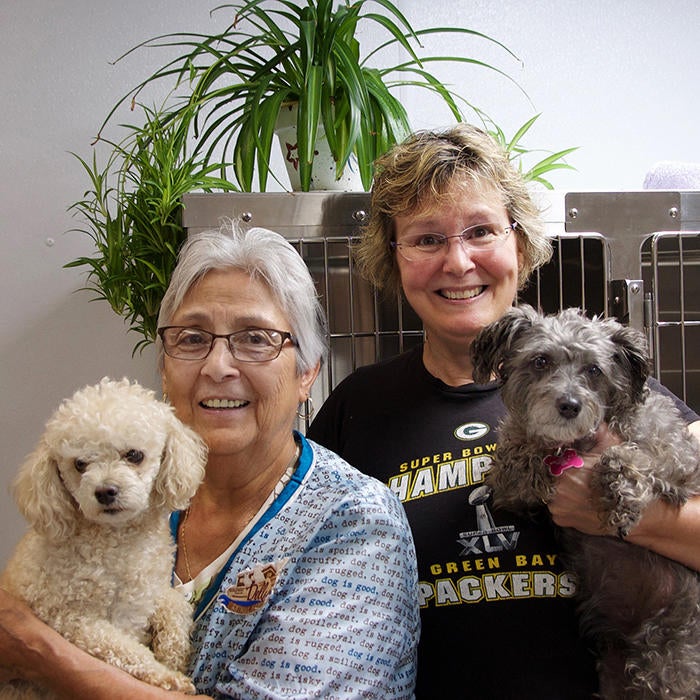 Mary Reyes (L)
Molly Synnott (R)
Mary Reyes: Mary has worked for DAH for 20 years. She is married with two grown children and two dogs. She loves to garden and sew.
Molly Synnott: Molly started working for the clinic in 1991. She has a BS in Psychology. She has two grown kids, nine grown dogs, two goats, and one chicken. She originally started working at DAH to cover for a friend and hasn't left since! "I have met a lot of good friends and clients over the years and L❤VE my clinic and my job!"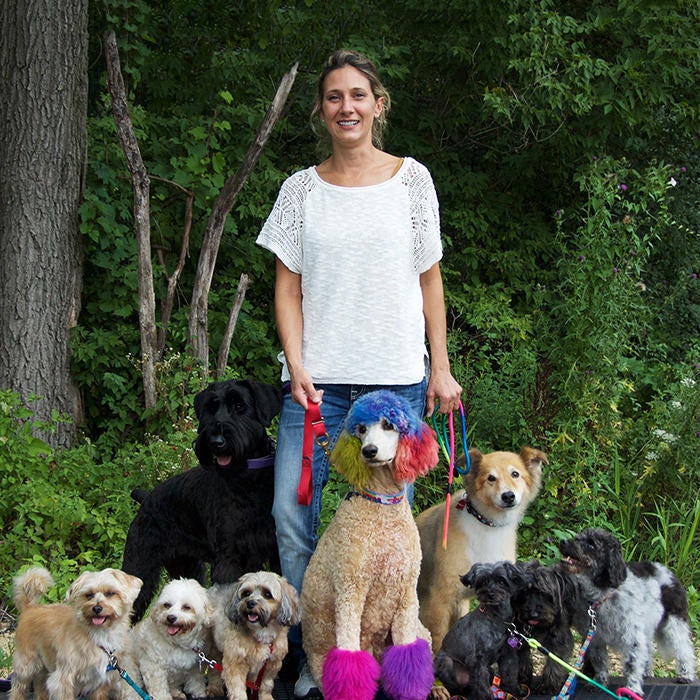 Tammy Sunderlage
I am a groomer at the clinic and have been here since 2001. I have a hobby farm with horses, goats, alpaca, a pig, chickens, tortoises, cats, and many dogs. Outside of work, I enjor horseback riding, camping, boating, biking and hunting. I love spending time with my three-year-old daughter, Kinsey, and Husband, Nate.